Investment Committee
Dedicated to providing our clients with thoughtful and timely recommendations, founded in independent, third-party research and analysis.
In our commitment to establish and maintain a sound investment philosophy for our clients at Lang Capital, through our RIA division, Calibre Investment Management, LLC, we have vetted and retained a leading third-party institutional investment consultant to assist our investment committee in making portfolio decisions.
What does this mean for my investments?
In order to provide the leading expertise, analytical power and reporting capabilities that we believe our clients deserve, we have engaged Capital Market Consultants, Inc. (CMC) to provide us with capital market and economic research that powers our investments. In general, CMC is tasked with the responsibility to assist Lang Capital in developing our investment programs for high net worth individuals. Specifically, CMC provides the following:
Asset allocation guidance
Model portfolio research
Investment policy guidance
Monthly client communications
Lang Capital's investment committee consists of Pete Lang, president, and CMC's management team, including three accredited economic and financial analysts. Together, they meet monthly to discuss current market conditions in order to keep a current and opportunistic investment policy for our clients.
---
Pete A. Lang
President of Lang Capital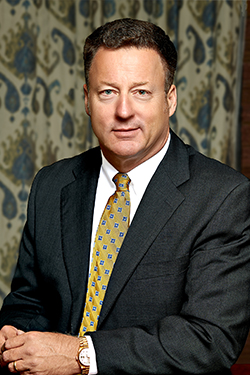 As president of Lang Capital, Pete serves as our clients' "investment CFO," helping to integrate and advise on financial planning, investments, insurance, tax sheltering and estate planning needs. Each month, he meets with the investment committee at CMC to discuss changing economic and market conditions along with the fundamentals of current and potential holdings. With their guidance, Pete is able to make informed decisions to adapt or revise allocations as needed to dynamically work toward our clients' investment goals.
Pete is an accomplished tax attorney (retired), accountant (retired) and Investment Adviser Representative. A graduate of The University of South Carolina, he majored in business/accounting (1988) and also obtained a Juris Doctor (1987) from the university. A Master of Laws in taxation (1988) from New York University followed, as well as a successful career as a corporate, tax and real estate attorney. Pete began his career working as a corporate and tax lawyer in Washington, D.C., with Sidley and Austin. He relocated to Charlotte, North Carolina, and became the managing partner of Baity and Lang, LLP. Pete has been licensed as an attorney in Washington, D.C.; North Carolina; and South Carolina and has also been licensed as a CPA in Maryland. After more than two decades of legal practice, including tax and estate planning, he migrated to investment advisory services.
Click here to check the background of this investment professional.
---
Barry K. Mendelson, CIMA®
CEO, Senior Investment Analyst
Capital Market Consultants, Inc. (CMC)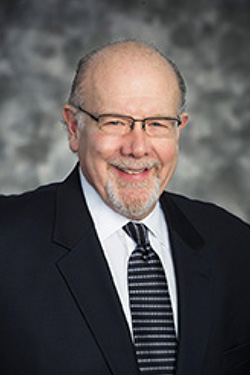 Barry serves as CEO and senior investment analyst for CMC and has worked in the financial services industry for more than 35 years. He brings a wealth of practical management, business building, teaching and investment management consulting experiences to client engagements. He has spoken frequently at industry events over the years on subjects including investment analysis, client profiling, money manager style analysis, investment consulting, advisor training and other topics. He is the author or co-author of a number of articles on various aspects of the practice of investment management consulting.
Barry earned his Certified Investment Management Analyst (CIMA®) designation from the Investment Management Consultants Association and the University of Pennsylvania's Wharton Business School in 1990. He has been a member of the Investment Management Consultants Association since 1989. Barry earned a Bachelor of Science from Palmer College in Davenport, Iowa, in 1976.
---
Tom Hansen, CFA
Senior Investment Analyst, Chief Compliance Officer
Capital Market Consultants, Inc. (CMC)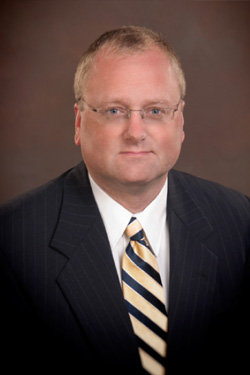 Tom serves as senior investment analyst and chief compliance officer at CMC. His primary responsibilities include investment manager research, portfolio modeling and asset allocation guidance among other services for institutional clients. Tom is also responsible for producing a number of the firm's frequently updated research reports, which are distributed to advisors for use in their practices.
Tom has worked in financial services for more than 22 years. He brings a broad range of investment related experiences and skills to the firm. Prior to becoming part of the investment side of the financial business, Tom had 10 years of experience in securities and advisory compliance.
Tom earned a Bachelor of Arts in economics from the University of Wisconsin-Green Bay in 1990 and an MBA from the University of Wisconsin-Milwaukee in 1993. Additionally, he completed the Investment Management Certificate Program (IMCP) at the University of Wisconsin-Milwaukee, and has earned the designation of Chartered Financial Analyst (CFA).
---
Robert Cummisford, CFA
Chief Investment Officer, Senior Investment Analyst
Capital Market Consultants, Inc. (CMC)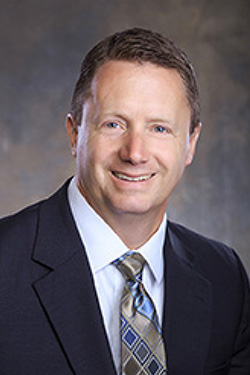 As chief investment officer of CMC, Rob is responsible for leading the firm's investment policy committee, which provides asset allocation, portfolio modeling, capital market assumptions and investment manager guidance to clients. Rob also conducts manager research on traditional long-only and alternative investments. He provides client service to a number of CMC institutional clients.
Rob has 25 years of financial industry experience, including leadership positions in equity mutual fund management across a variety of styles and market capitalizations using both fundamental and quantitative techniques. In addition, he has been responsible for client portfolio management, quantitative securities research, mutual fund research, asset allocation analysis and training. He has provided guidance to institutions and advisors on manager selection, asset allocation and investor profiling. Rob co-authored "Investing in Global Hard Assets: A Diversification Tool for Portfolios" for Van Eck Global.
Rob earned his Chartered Financial Analyst (CFA) designation in 1995 and is a member of the CFA Society of Milwaukee and the CFA Institute. He received Bachelor of Arts degrees, cum laude, in economics and behavioral sciences from Lake Forest College in 1990.
---
Abdur R. Chowdhury, Ph.D.
Chief Economist
Capital Market Consultants, Inc. (CMC)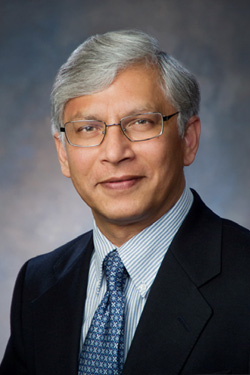 Abdur serves as CMC's chief economist and is primarily responsible for global economic analysis and forecasting, including creating client communications like quarterly newsletters, monthly economic update reports, interpretive news alerts, monthly client conference calls and public speaking engagements for CMC clients. He is actively involved in the development of the firm's forecasted capital market assumptions and is a professor of economics in the College of Business Administration at Marquette University. Abdur also serves on the Chicago Federal Reserve Board's Academic Advisory Council.
Abdur has over 27 years of experience as an economist. He was an assistant professor of economics at Bentley College in Waltham, Massachusetts, from 1983 to 1989 and an associate professor of economics at Marquette University from 1989 to 2002. He taught at Thammasat University in Bangkok, Thailand, as a Senior Fulbright Scholar in 1995 and 1996. He was a visiting professor at the School for Advanced International Studies at Johns Hopkins University in Washington, D.C., in 1996. He was a visiting researcher at the World Institute for Development Economics Research of the United Nations in Helsinki, Finland in 1998 and 2001. He was a Consultant to the Food and Agriculture Organization of the United Nations in Rome, Italy in 1998-1999. He was a Senior Researcher at the Institute for Transition Economics for the Bank of Finland in 2002-2003 in Helsinki, Finland. Most recently he was the Chief Economist and Director, Economic Analysis Division for the United Nations Economic Commission for Europe in Geneva, Switzerland from 2003-2007. Abdur has been widely published in academic journals.
Abdur was educated at the University of Dhaka in Bangladesh earning a Bachelor of Arts (with honors) in 1976 and a Master of Arts in economics in 1977. He earned a Master of Arts in 1981 and a Ph.D. in economics from the University of Kentucky in 1983.
Have questions or concerns about your current investments? Click here  to learn more about our Money Matters Review or contact us today!
Calibre Investment Management, LLC is a Registered Investment Adviser. Calibre Investment Management, LLC and Capital Market Consultants, Inc. (CMC) are independent of each other. Calibre compensates CMC as a third party advisor. Information presented is for educational purposes only and does not intend to make an offer or solicitation for the sale or purchase of any specific securities, investments or investment strategies. Investments involve risk and, unless otherwise stated, are not guaranteed. Be sure to first consult with a qualified financial advisor and/or tax professional before implementing any strategy discussed herein. Calibre Investment Management, LLC does not provide tax or accounting advice. Circular 230 Disclosure: To ensure compliance with requirements imposed by the IRS, we inform you that any U.S. federal tax advice contained in this communication, including any attachments, is not intended or written to be used, and cannot be used, for the purpose of: (i) avoiding penalties under the internal revenue code; or (ii) promoting, marketing or recommending to another party any transaction or matter addressed herein.
Have Questions for Lang Capital?
It can be difficult to make financial decisions without access to information. If you have questions or concerns about your current retirement strategy, feel free to contact us using the form below.